PASTORS AND MINISTERS CONTINUING EDUCATION (PCed)

OVERVIEW: The Church of God by Faith Theological Institute is committed to providing spiritual training to ordained pastors, elders and ministers in a structured learning environment with the expressed purpose of equipping them for ministry within the Kingdom of God. The practice of continuing education in ByFaith was first introduced at the 1926 General Assembly in Alachua, Fl. Bishop Aaron Matthews and the Executive Council created a separate program to provide ongoing training for the elders and deacons of the church. They later enhanced the program by sending the emerging leaders to Meridian, Mississippi to the Southern Leadership Conference. 2 Peter 1:5 reads: "For this very reason, make every effort to add to your faith goodness; and to goodness, knowledge."
Today's Council is following the scripture and ByFaith's long tradition of "adding to our knowledge" through this new Continuing Education Program.
The exciting thing is that students are able to learn in the comfort of their homes and collaborate with other pastors all year long; instead of just at the conventions.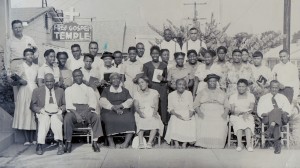 FOUR-STEP REGISTRATION PROCESS

CLICK HERE TO READ THE REVISED EXECUTIVE COUNCIL CONTINUING EDUCATION POLICY
Click Here to complete your application
Click Here to register for a class or call 904-777-1027
Click Here to purchase your course books
Click Here to watch the Sycamore Training Videos
PURPOSE
The clergy of the Church of God by Faith, Inc. will have the opportunity to engage in lifelong learning to stay abreast of current Christian education trends to enhance the work of ministry.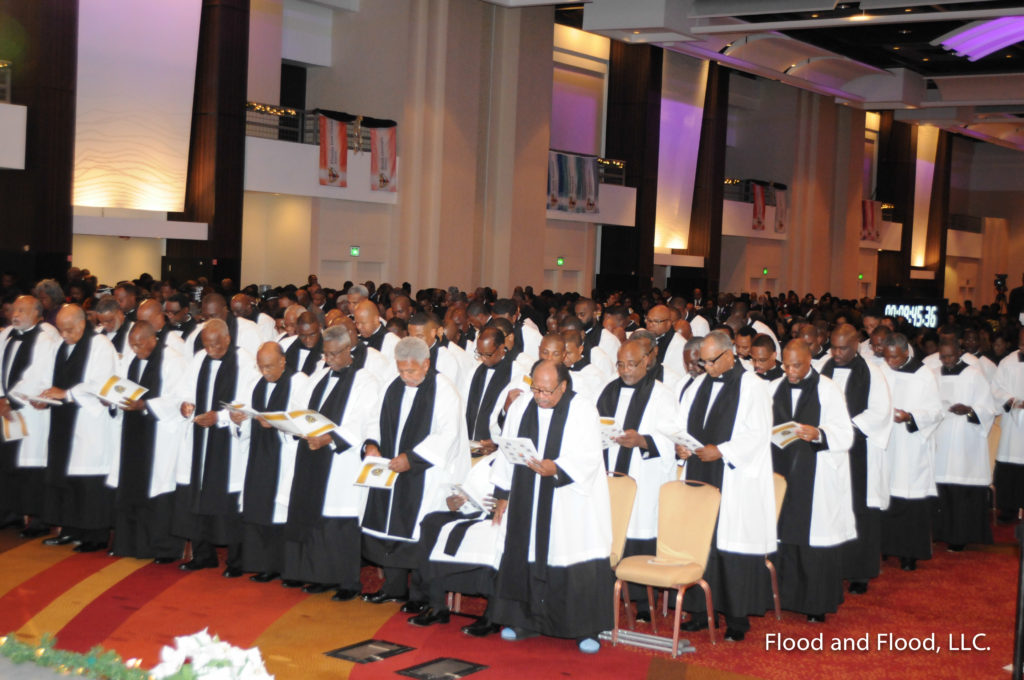 This Continuing Education Program will consist of select courses aimed at helping male and female ministers and pastors manage church affairs in an efficient manner.
IMPLEMENTATION
All ordained/consecrated clergy possessing a minister's license from the Church of God by Faith, Inc. must engage in the Life-Long Learning program by taking continuing education courses. The following guidelines apply:
Pastors must complete a minimum of two courses over a two-year period.
Ministers must complete a minimum of three courses over a two year period.
Tuition and fees apply. Local churches can pay the tuition and fees for their clergy on an "as needed" basis upon requests.
Senior clergyman (75 and older), may be eligible to take AUDIT COURSES, if approval is granted by the Executive Council and CTI Dean of Students. Senior students in Audit Courses are exempt from all required test and assignments, may receive additional online support, reduced tuition, and may still participate in class lectures and discussions. Audit Students must meet the following requirements:

Register for the courses through CTI.
Watch lectures for the courses of which they have enrolled

Graduates of CTI will be exempted from taking continuing education courses for two years, then at the end of said period, they must adhere to the continuing education policy.
APPROVED CONTINUING ED COURSES
DOC101 – COGBF DOCTRINE
LDR101 – INTRO TO LEADERSHIP
MEN411 – HOW TO DISCIPLE MEN
PCF501 – PASTOR & CHUR FINANCE
TAM301 – ART OF GODLY MARRIAGE
TPC403 – THE PREACHING CLASS
ANY MASTER'S LEVEL COURSE
STUDENT FEES
1. APPLICATION FEE – The one-time, non-refundable application fee is listed in the Tuition and Fees Tab above.
2. TUITION COSTS – The current tuition is per course is listed in Tuition and Fees Tab above. The due date for fees will be posted each semester and students who do not comply will pay late fees or potentially be dropped.
3. TECHNOLOGY FEE – Students will pay a Technology Fee per semester. The Technology Fee to support the technologies it requires to provide quality instruction. Click the Tuition and Fees Tab above for the current rate.
4. CHURCH SUPPORT – The Executive Council expects local ByFaith churches to pay the tuition for their pastors.
CTI SUPPORT
The staff at CTI has a full administrative staff that is poised to assist students as they enter into this program. There are several technology experts, two deans, a president, registrar and writing support instructor to help guarantee success.
ATTENDANCE POLICY
All students must attend classes to receive full credit for each course. When an absence is necessary, it is the student's responsibility to contact the instructor prior to a scheduled class, to ensure the student is on track with assignments and/ other requirements. Students, who miss more than three classes per course, run the risk of being withdrawn with a failing grade and will be required to retake the course. Students will be required to re-enroll, pay new tuition and successfully complete all courses in order to be eligible for license renewal.
GRADING POLICY:
Each course is worth 3 continuing education credit hours/continuing education units. The grading scale is "A – F" and only grades of a "C" or better will pass the course. Students who do not pass must repeat the course before advancing to other courses. Students who fail the same course twice must contact the academic advisor for counseling.
REQUIRED BOOKS
Several books are required for all students to complete this program. Students will receive a list of books to purchase on the announcement of the course schedule. Books should be purchased in the bookstore. A list of books will be available each semester.
ENROLLMENT PROCESS
The Church of God by Faith, Inc. operates on a continuous enrollment system. This means that any ordained clergy in this organization may enroll in CTI at any time during the year. It is extremely important that students complete their applications as soon as possible to get them into the CTI education system even if the classes are taken at a later date. It is essential to share that CTI is a professional religious institution that is registered with the State of Florida. Consequently, all students must adhere to the advertised deadlines for each term.
INDIVIDUAL COURSE REQUIREMENTS
Each course will meet for eight, 1-hour sessions of online instructions during the Spring and Fall Semesters. Courses taken at any other time will NOT count toward the CEUs. Classes meet by-monthly. There are papers to write as well as online tests, discussion boards and short-answer essays. Each course comes with a syllabus that should be followed carefully. The course schedule will vary at the discretion of the Governing Board of CTI. All CTI instructors are carefully selected and trained. A list of courses will be available each semester.
COMPUTER REQUIREMENTS
Students are required to have access to a computer system and the internet because the course instructions are delivered online. It is also recommended that students use a personal headset for the best instructional experience. Those who lack computer skills should seek assistance from someone able to provide support throughout the educational process. Again, students are expected to sign-on to online training sessions so access to a computer is mandatory.